At regular intervals, I put out short commentaries on readings I find interesting. A minimum of 3 readings per post. Hopefully every fortnight, once I get used to it. Please feel free to read this on either Medium or Substack, whichever works for you.
_____________________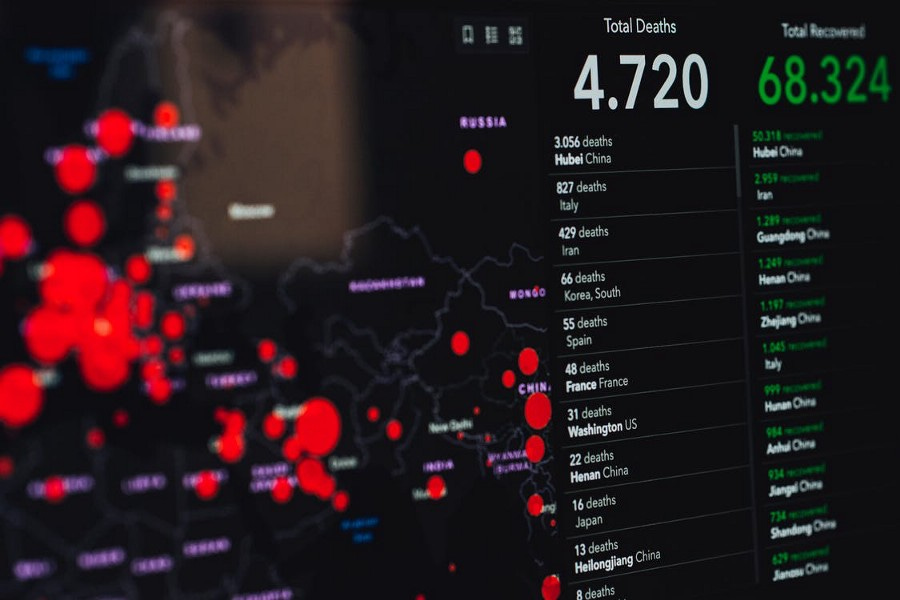 Photo by Markus Spiske from Pexels
Commentaries on the Post-COVID City (Environment and Planning B, Volume 47, Issue 7, September 2020)
Link: https://journals.sagepub.com/toc/epbb/47/7
Environment and Planning B, a UK-based research journal focusing on "smart cities, urban analytics, GIS, and urban simulation models", dedicated a section of their September issue to what cities can look like post-COVID. All the commentaries on this topic (at the time of publishing this post) are open-access and can be read by anyone. There are 8 such commentaries, each written by a fairly well-known urban scholar.
As readers, it's important we understand that these are still early days. New urban spaces aren't like vaccines, to be developed in response to an epidemic within a year or so. Many changes brought about by COVID-19 may take years to fundamentally alter urban spaces. That's assuming there will be fundamental changes at all — there's some evidence to suggest that shocks like COVID-19 may only have temporary effects. Therefore, commentaries like these are very much in the realm of speculation.
Nevertheless, thoughtful speculation about the long-term offers some advantages over knee-jerks to immediate changes. Multiple scholars speculating on the same topic may allow us to identify common threads for spinning a path to the future. Furthermore, well-informed speculation, drawing upon experience, reminds us to look forward. In this light, it's worth going through some of these commentaries and asking ourselves "What would a post-COVID city look like?"
 — — — — —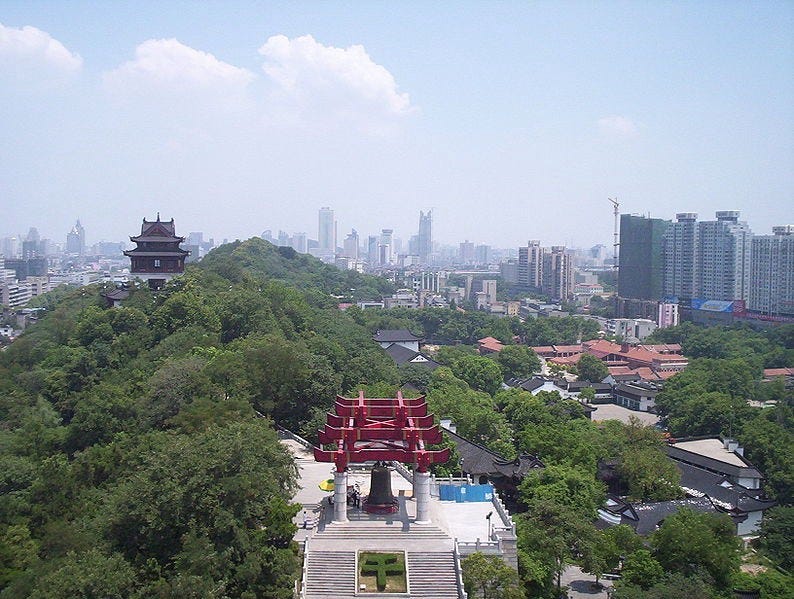 Photo from Wikimedia Commons
Washing Away the Tears(The Economist, September 19th 2020)
Link: https://www.economist.com/china/2020/09/19/the-bruised-city-of-wuhan-has-become-a-showcase-for-china
Despite it being early days, we already have one example of what a post-COVID city could look like. Wuhan, China, where the present COVID19 outbreak began, hasn't reported a single case of COVID19 since May 2020. Assuming the data is accurate, that's a staggering achievement, especially given how most of the world seems to be stuck with the virus until mid-2021 at the very least.
The Economist has a piece out in its September 19th issue, describing what life in Wuhan is like, post-COVID. At present, it seems like a city in celebration. The Economist reports:
"Revellers throng shopping streets and spill out of karaoke joints. The carefree doff their masks in the open air. Swimmers take dips in the Yangzi river […] Visitors pack the city's famous Yellow Crane Tower. 'They all think Wuhan is a city of heroes and want to come and see us' beams Zhang Hanye, a tourism worker."
A city in celebration may seem rather far-fetched for the rest of us — I suspect most of us just want to be done with COVID19 and get on with our lives. The Economist also hints that the celebrations may be hyped by an administration eager to shed Wuhan's tag as the origin of the pandemic. Nevertheless, let us not be too surprised. The 1918 Spanish Flu coming at the end of a World War, was followed by a decade of celebration and extravagance in Europe and the United States (a decade popularly known as the 'Roaring Twenties'). The party didn't stop until the Great Depression hit them.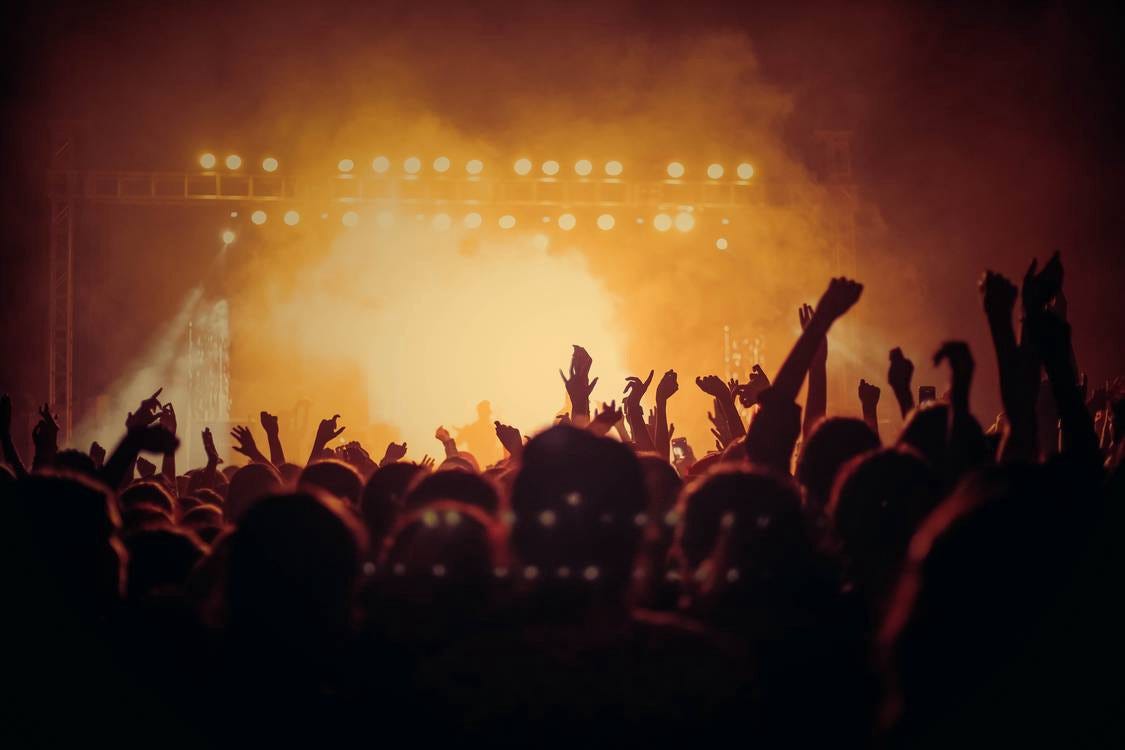 Photo by Vishnu Nair on Pexels
As a planet, we are not in very different circumstances. Like the folks in the 1920s, we are coming out of a very tumultuous decade of war, loss, and civil unrest, capped by a pandemic. Many of us may bury our fears about the future in extravagance and celebration, once it becomes physically possible to do so. However, let's not forget that the 1918 Flu made sure many places could not celebrate. Countries like India got hit too badly and had to deal with droughts in subsequent years (IIM-A Economist Chinmay Tumbe has a good Twitter thread describing what happened in India).
— — — — —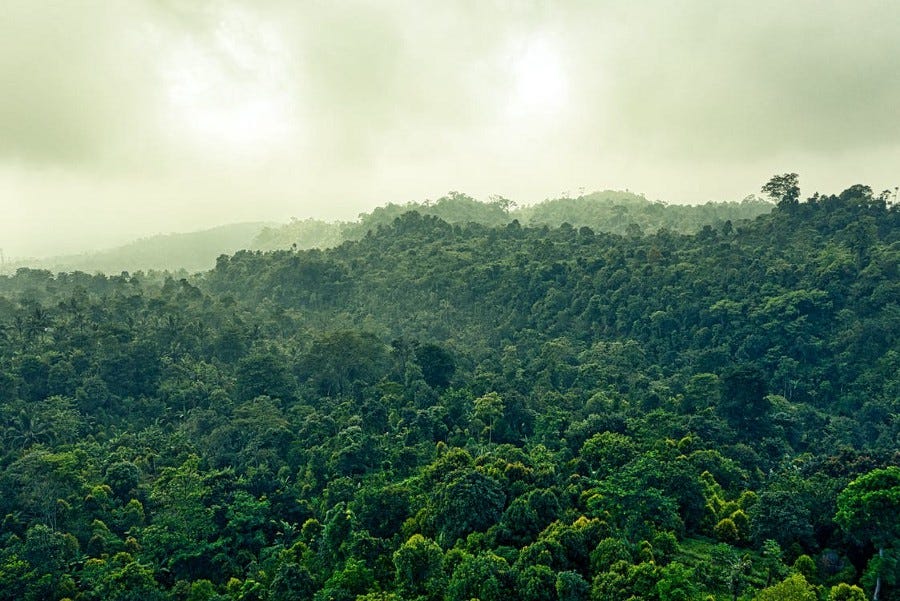 Synchrony matters more than species richness in plant community stability at a global scale
(Multiple Authors, Proceedings of the National Academy of Sciences)
Link: https://doi.org/10.1073/pnas.1920405117
I am not very familiar with Ecology, so I may be wrong about some ideas and terminologies in this paper. A key term used in this paper is synchrony. From what I can make out, two or more events are said to be synchronous with each other if they are taking place at the same time. In this paper, synchrony seems to be about population sizes of different species being linked to each other over time. A change in the population of one species moves in tandem with the changes in other populations over the years.
The authors of this paper are trying to understand what drives ecological communities* to remain stable over time. Identifying what keeps a community stable is an important question, since so many communities are now transforming under climate crisis, placing question marks on their future. Many of these communities are crucial for human survival. Therefore, understanding the underlying factors that keep ecological communities stable can be deeply helpful for our own future.
Previous research has argued that biodiversity (broadly speaking, an abundance of diversity of species in a system, or species richness) is important for the stability of ecologies. The authors wonder why biodiversity is important for ecological stability. What exactly is it about having diverse species in the same community that ensures its stability over time? According to the paper, the conventional notion is that biodiversity stabilises ecological communities by reducing synchrony. Therefore, if the population of one species reduced drastically, there will be enough other species to take over and stabilise the system quickly. The authors tested this notion.
In their study, the authors analysed the relationships between biodiversity, synchrony, and stability in over 7700 worldwide locations. They found that the conventional notions of relationships between the three was only weakly supported by their data. Instead, their study seems to support a different idea — that while biodiversity does provide stability to an ecological community, it is not by reducing species synchrony.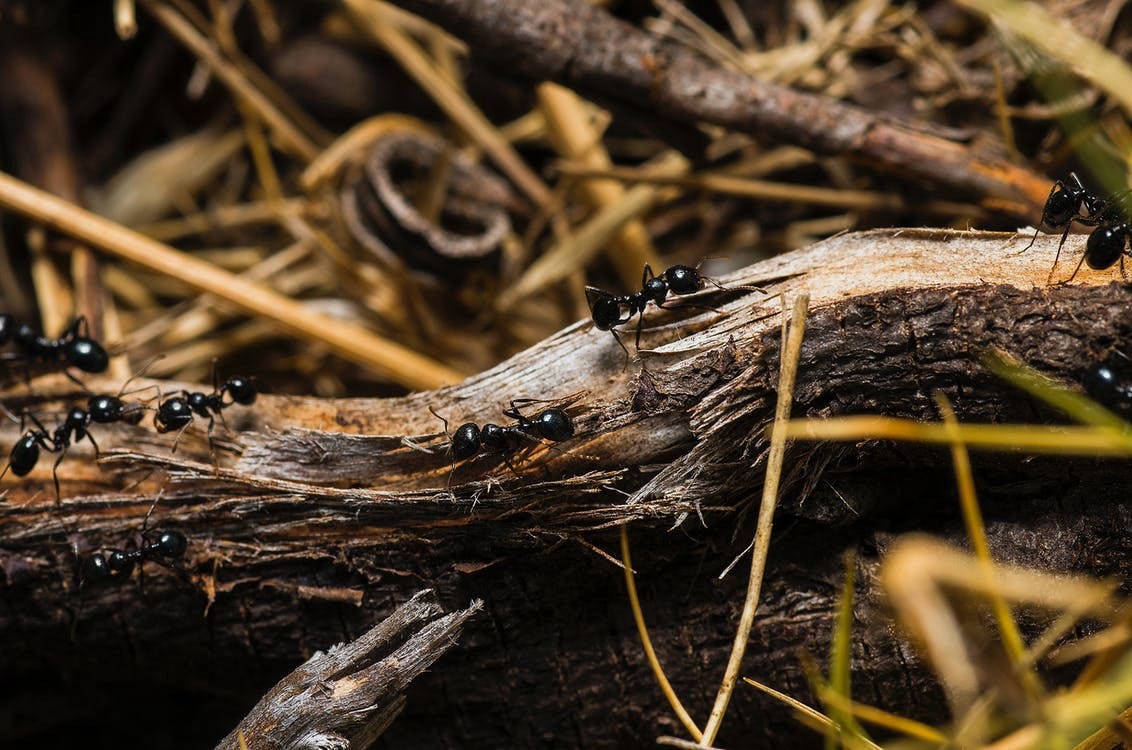 Photo by Carlos Pernalete Tua on Pexels
There are a couple of interesting analytical methods in this paper that I hadn't come across before. The first is a technique called Torus Randomisation (AKA Cyclic Shifts) where, in a Time Series**, the sequence of values over time is preserved, but the starting point is shifted. From what I can make out, this becomes useful when trying to remove effects of species upon each other while preserving the trajectory of their change over time (shift the starting years for each species' trajectory, while preserving the sequence of values measured for each species).
Another is the use of a 'piecewise' structural equation model to analyse effects of biotic and abiotic factors on stability. This involved the construction of an initial structural equation consisting of all biotic and abiotic factors independent of vegetation type, followed by the use of the Akaike Information Criterion*** to select a minimal structural equation model that eliminates non-important paths.
 — 
*Ecological Community: A network of differing species of plant and animal life living together and interacting with each other in the same ecosystem. An ecosystem includes such communities but also includes interactions with non-living matter, like water or dead wood.
**Time Series: A series of values measured over time. Eg: The value of a company's stock measured over a year.
***Akaike Information Criterion (AIC): One of the many tools used by statisticians and econometricians to estimate how much information is lost when we use a model to represent what's happening in reality (since models never completely represent reality, there's always some information missing).